Acting for Artists
on
January 11, 2012
at
9:19 pm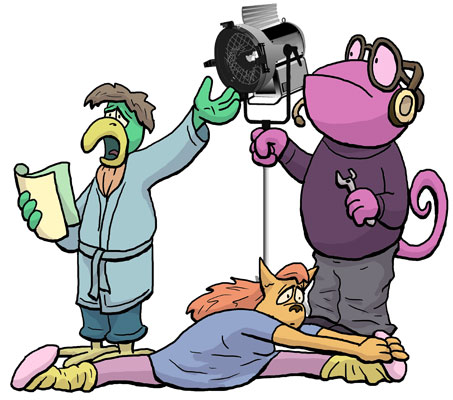 If your New Year's resolution was to try something to make your art better, then Acting for Artists is the book for you!
Acting for Artists: Bringing Better Performances to your Cartoons, Comics and Character Illustrations uses acting techniques and exercises specifically aimed at artists in order to enhance character driven illustrations and comics. The history and methods of various approaches to actor training will be presented from the perspective of the visual arts. This is an art technique book that will help illustrators and comic artists of all types and skill levels to create more intriguing characters. Through various exercises that combine theatrical and drawing procedures, the reader will be drawn into new ways of thinking about how to better utilize the more mechanical methodologies that are taught in other books and classes.
Acting for Artist is available in ebook format for immediate download for both the Kindle and the Nook.  Or you can get it right here for the low, low price of just $2.99. So don't miss your opportunity to take a look at your approach to art in a whole new way.